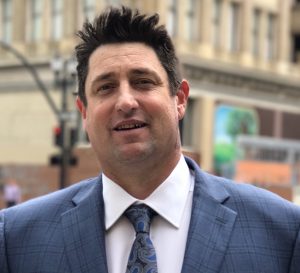 Matthew was born in Arkansas City, Ks., but has lived in Southern California the majority of his life. After graduating from Ark City HS in 1988 he was recruited for football and track to The University of Southern California where he played as a linebacker from '88 – '91, Fight on!  He then went on to the NFL, playing for a short stint with the LA Raiders.
Matthew began his career as an Insurance Producer in 1992 and started his own agency in 1993, Matthew Gee & Associates.  He prides himself in bringing his grassroots and values from the Midwest to his West Coast Insurance Agency.  Now he is proud to have provided insurance for 25 years in all 50 states.
Matthew has been married for 24 years to his beautiful wife Alana and has been blessed with three amazing children Tucker, Tanner and Malia.